Today, more than ever, businesses need individualized CCTV security solutions for their specific needs that also fit within their budget.
For this reason we offer many variations of DVRs (Digital Video Recorders), NVRs (Network Video Recorders) & AVRs (Analytic Video Recorders), which fit every budget and have the  performance level needed in today's marketplace.
Our DVR, NVR & AVR models are designed with your needs in mind.  Each one is user-friendly, fully functional and completely serviceable (80% of service/updates are achieved remotely at no extra charge to our clients).
We strive to produce the highest quality recorded images in the industry.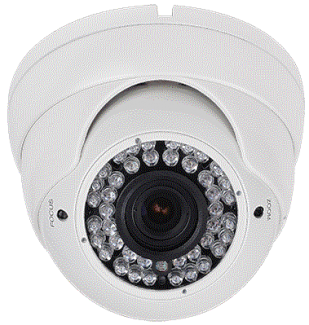 With high quality camera images, end users and law enforcement officials are able to rectify crimes swiftly and accurately.
Having the ability to view their business over the internet remotely is what our clients require.
They find it an invaluable tool in the management of their businesses and facilities on a daily basis.  Remote viewing comes standard on all of our systems and the benefits are unlimited.
Since we develop our own DVRs, NVRs & AVRs, we have the unique advantage of building quality into our products from the ground up.
We have dedicated time and effort into finding out first hand from business owners, the most prominent issues they face with their current security companies.
The three most reported issues are:
"We could not get service for our system"
"My system went down when I needed it most"
"I needed my images long after they were overwritten"
Our Security Solutions
Our mission is always to be the single most trusted company in the industry with the most reliable software.
We have created an automatic alert system which notifies our clients and our service department immediately if there is an issue so it can be addressed instantly.
We have also developed a technology which allows for unlimited data storage so that there is never a chance of losing data because it was overwritten.
We are passionate about providing tremendous value to our clients.  Not only do we save them money, but our clients also report that they now have the peace of mind they never had before.
We have literally taken the management of surveillance systems out of our client's hands and put them where they belong, with us, the security company.