Web Development - Web Hosting - Web Design
Search Engine Optimization - Social Media Marketing
Web Development refers to the tasks associated with developing websites for the internet. The web development process includes; web hosting, web design and content development. Along with client-side/server-side scripting, and network security. After the websites launch there is search engine optimization, and social media marketing.
There is a lot more to building a business website, than posting a web page using a free service. While this is an option it is 9.5 times out of 10 a failed waste of your time and effort. Then there is the monitoring & security, daily to weekly updates of server and website components and scripts, to keep your website & client data, safe while running smoothly. All that time should be spent on your business and it clients, not running your website!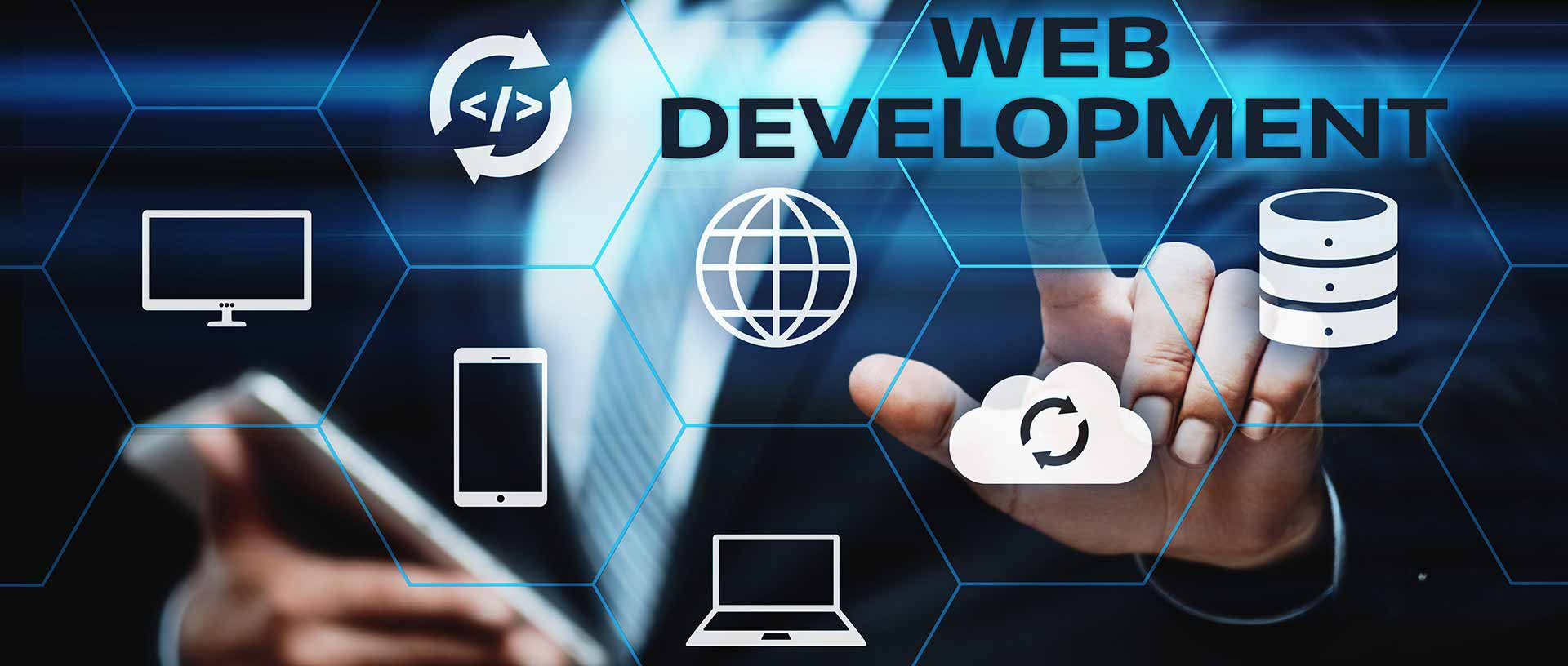 Managed Business Hosting on All Servers

TechSquad Servers ONLY uses Solid Sate Drives, for the ultimate performance on your servers.


Our servers use Intel processors, ranging from a full logical core on a VPS package.  While Dedicated Servers offer 8 to 32 cores.

Our protection is housed locally using RioRey hardware.   Protecting against against all types of DDoS attacks, including UDP flood, TCP flood, DNS reflection flood, and more…
Designed for businesses and eCommerce websites
Free domain name registration & renewals
Free SSL certificate
Free Secure CDN and Caching
Faster more reliable hosting
Fully managed hosting so you don't have to worry about updates
Excellent customer support
2 Typical Business Scenarios
Your
just
starting out with your business and or currently have no website. Along with limited to NO social marketing.
What do you do?
First off your company will need a proper domain name. Followed by a reliable, fast & secure web server. Compliance may also be a factor, depending on your type of business.
Next will be a web design that relays your business concept, ideas and image to prospective client audience. From everything from the proper logo, graphics & videos, layout, and information. While many like to say "less is more", that is NOT the case, when it comes to a client deciding between you and your competitor. You need to explain what sets you, your company, its brand,  products and services, apart from your competitors.
Once your website is online then comes the task of getting you into Search Engines (Google, Bing, etc).
Making sure your pages
are optimized
for Search Engine Optimization (SEO) befitting your target audience / client base
.
Receiving traffic from Europe does not help a local business on Main Street USA, that deals with local products or services only
.
That is only the start for a new business or a business with its first website.  Then there is the regular updates, Monitoring and upkeep if your server and website. 
Let the certified web specialists at TechSquad, simplify these matters. Helping you launch the website your business and clients deserve.
Call TechSquad Inc at (229) 396-5200 our team can help you get your new website up running, to its full potential, fast.
Need a Website Contact us Today!
Website with Limited Results
You have a website, but it does not have the response or local web presence / traffic you are looking for. How do you fix this?
This is a very common challenge for every business owner in establishing a strong web presence for their business brand. Priority  towards generating local traffic is extremely important for any business owners. So optimizing your site for local search engine rankings is a major factor to success in your business strategy.
Search engine's such as Bing and Google, provides special options for web developers to make sure your business can convert their search engine traffic into sales. TechSquad's web specialists are constantly being certified in the newest methods in Search Engine Optimization (SEO), and Social Media Marketing.
How are some of the ways TechSquad web specialist accomplish this?
Request a SEO Audit on your current website, from TechSquad.
The purpose of the audit is to identify as many foundational issues affecting organic search performance as possible. Checking everything from:
Current web servers speed & performance ratings.
Website security compliance.
Website structure issues.
Technical SEO issues.
On-page SEO issues.
Potential site problems.
 and more…
Next would be to develop and offer a plan to corrector the issues (if any) found.
Call TechSquad Inc at (229) 396-5200 to request a SEO Audit of your companies current website.